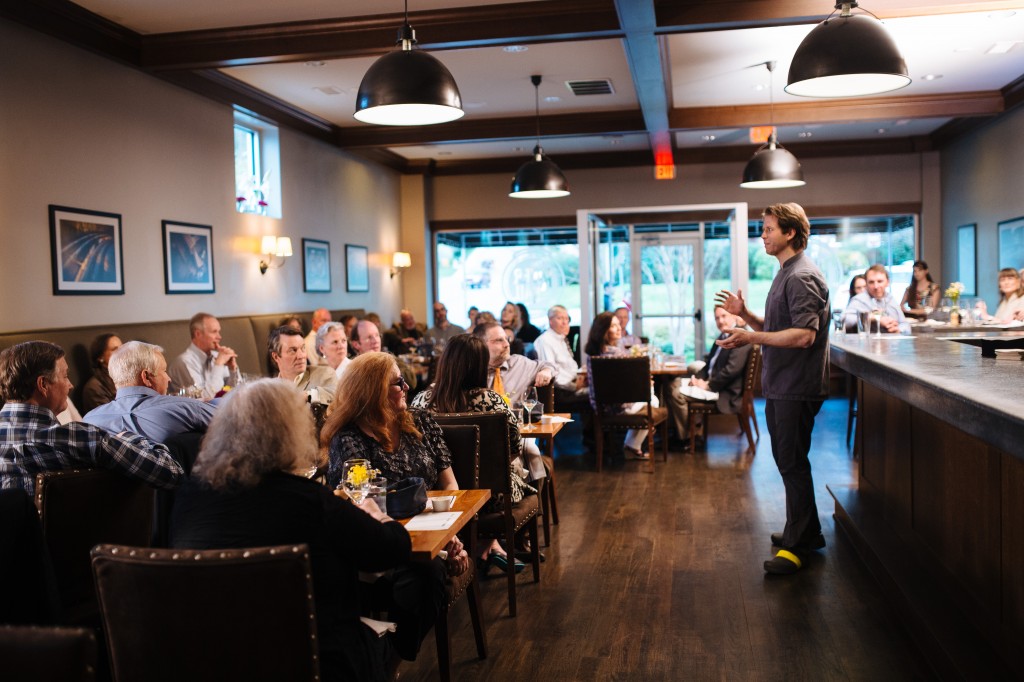 No shortcuts. Everything made in house, from scratch with local and seasonal ingredients. If we had to have a motto, that would be it.
From our house cured meats, to our famous pickle pot, house made condiments, cocktails to desserts, we make sure everything is made in our kitchen from the best local ingredients.
We believe that while enjoying a delicious meal with attentive service from a caring staff may not change the world, it does change how we feel about our place in the world.
At the River and Rail, we strive to do everything the right way, even if it's not the easiest way.