EXECUTIVE CHEF AARON DEAL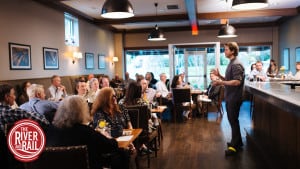 Executive Chef Aaron Deal feels at home in Roanoke, where he returns to his Southern Roots. Growing up in the mountains of North Carolina, Deal began his culinary career in kitchens and at the helm of some of the most renowned restaurants in the East. Working in Chicago, Charleston and Boston, Deal and has garnered wide acclaim for his inventive approach to cooking, including being named a "Best New Chef Under 30″ by Chicago Social magazine, and nominated a semi-finalist in the Rising Star category of the James Beard Awards in 2009. Deal was also named one of Restaurant-Hospitality magazine's "12 to watch in 2012."
Since joining the River and Rail as Executive Chef in 2012, the Rail has been voted 10BEST Southern Fine Dining Restaurants by USAToday, 100 Best Restaurants in the South by Southern Living, and consistently been voted the Best Restaurant in Roanoke by Roanoker Magazine. In the fall of 2016, he is cooking at the James Beard House for Virginia Heritage Eats.
He has made national and local television appearances including a 2014  Food Network win.
During the week you can find Chef Deal in the River and Rail kitchen crafting the day's seasonal menu. When he takes time away, you can find him in North Carolina with family, or with friends skiing, hiking or traveling.
Follow him at @ChefDeal
CHEF DE CUISINE JOHN DIAZ

Born and raised in Northern Virginia, Chef Diaz joined the River and Rail in 2015, and was promoted in 2016. Diaz recently served in Washington D.C.'s fine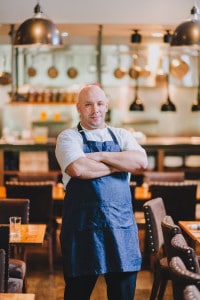 st kitchens, including Citronelle. He brings great energy, creativity and experience to Chef Deal's BOH Team. Email Chef Diaz at john@riverandrailrestaurant.com.
BAR MANAGER SHANE LUMPP
This kind of skill deserves more than one picture. Born and raised in Southwest Virginia, Shane has worked all over the state and apprenticed under some of the top bartenders in Virginia.  He received an Advanced Bar Certification through Bar-Smarts by Pernod Ricard USA in Charleston of 2015.  He brings southern influence to his drinks keeping true to his roots and classic cocktails.  shane@riverandrailrestaurant.com.